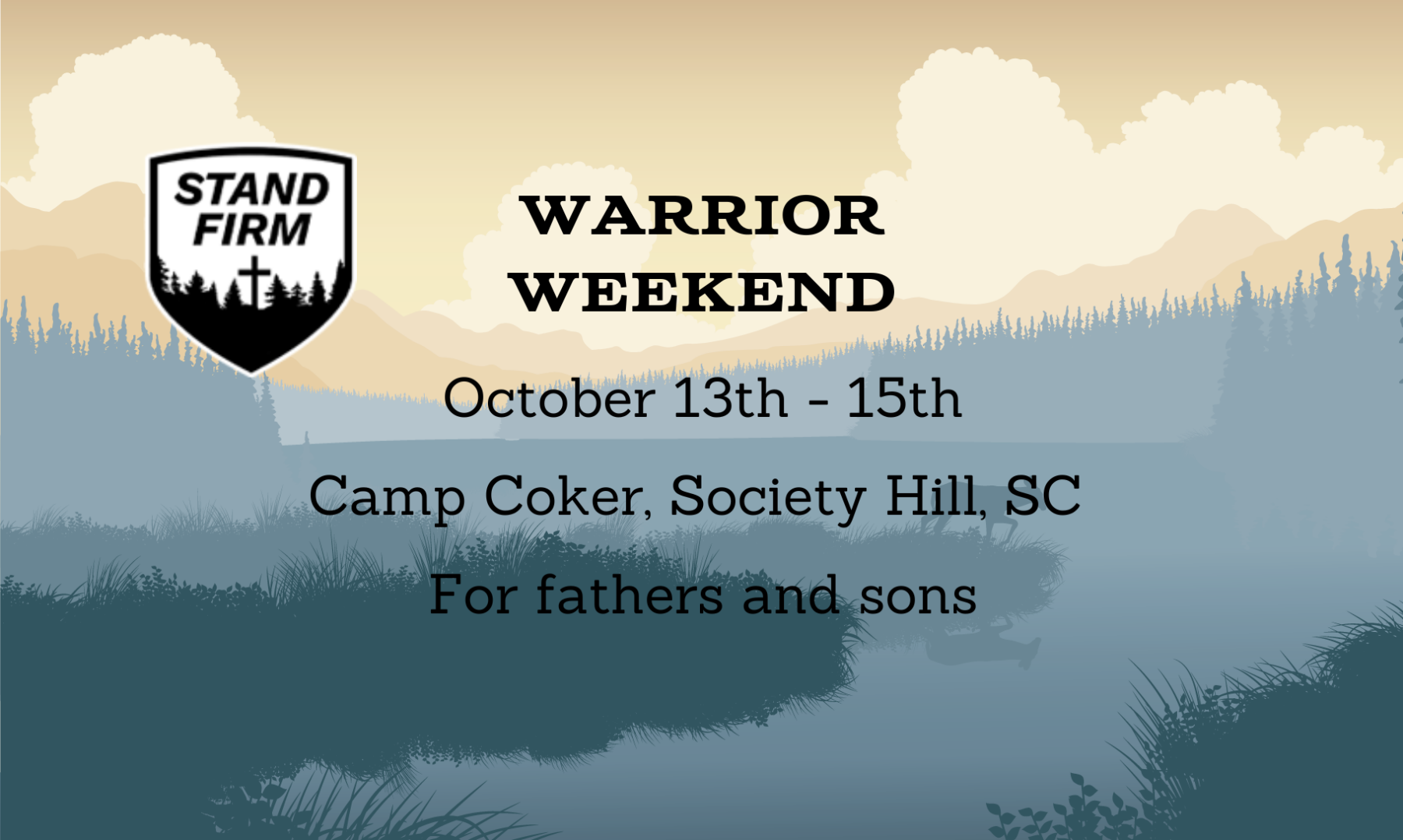 Friday, October 13, 2023
,
12:00 AM - Sunday, October 15, 2023, 12:00 AM
Website: https://fbcconway.churchcenter.com/registrations/events/1786116
This is a primitive camping event over the weekend for boys and young men ages 5 to 22. Warrior Weekend provides an opportunity for men to connect with their sons. Activities include a War Room (chapel) each day, basketball, dodgeball, laser tag at night, canoeing, fishing, ping pong, football and more. There is no cost to attend Warrior Weekend and food is included.

As part of Warrior Weekend boys 7th grade and up can participate with their fathers in a special rite-of-passage type ceremony. This gives fathers a great opportunity to publicly speak over their son and encourage their path forward!